FULLY QUALIFIED TEACHERS
BESPOKE SYLLABUS
PURPOSE BUILT CLASSROOMS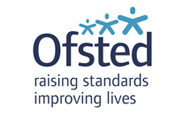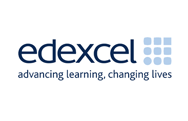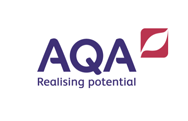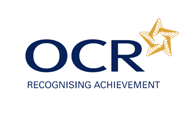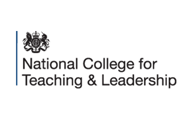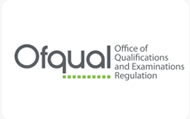 Spaces are limited
Please contact us to book a place
We can also answer any questions you might have
CALL US NOW TO BOOK A SLOT ON THE NEXT EXAM DAY
Spaces are limited. Please call now to avoid disappointment. An operator is on hand to answer any questions you may have.
11 PLUS MOCK EXAM
WHAT'S COVERED IN THE EXAM?
Our papers cover the 4 key principles of Numeracy, Non Verbal Reasoning, Verbal Reasoning and English/ Literacy.
NUMERACY
Examining the breadth of the year 6 and 7 Secondary maths content. Questions range from short mathematical solution to lengthier word based questions – enabling your child to engage with the actual content that will be used in the grammar test.
NON VERBAL REASONING
Testing key skills such as careful observation, shapes and patterns. Identifying the " odd one out", completing the empty square, shapes and codes and choosing the correct option.
VERBAL REASONING
Examining key skills such as algebra, similarity and opposites ,compound words and definitions, identifying hidden words in sentences and testing a breadth of vocabulary.
LITERACY
A breadth of extended reading and writing will determine the understanding of English based texts . Shorter and longer questions will challenge student to absorb information and the respond with relevant written responses.
COST £50 FOR TWO 40 MINUTES EXAMS COVERING ALL OF THE ABOVE
To Enrol For The 11 Plus Mock Exam please
Call Us On 01217692795
WHY TAKE OUR
11 PLUS MOCK EXAM
Here are just some of the reasons you should take our
11 plus mock examination
Exam Practice
Your child can experience exam conditions and sample the pressure before the bog day
Improve Speed And Accuracy
There,s nothing like sitting a timed exam in strict conditions
Identify Strengths And Weaknesses
Strengths and weaknesses are highlighted allowing you to work on weaknesses.
15 Years Of Experience
We take questions from the past ten years of exams strategically choosing questions to test key skills
NEXT MOCK EXAM DAY
To Book Call 01217692795
Our Outstanding Results
100% "EXPECTED " AND ABOVE SATS RESULTS
The national average for meeting predicted grades in the SATs exams is 61%. Our Year 6 students performed outstandingly, beating the national average, with all learners achieving "expected" or above. We are thrilled, and would like congratulate all students and staff for this learning triumph.

40% "EXPECTED " IN SATS
The online tutoring we deliver is of a consistently high standard, designed to offer all of our students the best possible education foundations. Our success speaks for itself: ten out of eleven students who took the 11 Plus exams received a position in a Birmingham grammar school.
GCSE – 100% GRADES 5 OR ABOVE IN ENGLISH AND MATHS
Our students are a fantastic testament to the high-quality online teaching and support that we offer. All students achieved fantastic results in their GCSE exams, with a "Grade 5" or above in both English and Maths. We are so happy to see our students thriving.
GCSE -2 PUPLIS ACHIEVE "GRADE 8" IN ENGLISH AND MATHS -PUTTING THEM IN THE TOP 2% OF THE COUNTRY
We are ecstatic about the achievements of our GCSE students: two students are in the top 2% of England because they achieved a "Grade 8" in English and Maths, and another student achieved a fantastic "Grade 7" in English Literature.
The Benefits Of Sitting 11+ Mock Exams
Sitting 11+ mock exams can be really helpful for your child's preparation for the 11 plus exam. Here are the main reasons why you should consider enroing your child this coming year…
The 11+ Mock Exams help you assess your child's level of performance
External 11 plus mock exams are very useful in helping you to know how well your child is performing when compared to others and to highlight any areas for improvement in their learning and knowledge. This gives you and your child the necessary information you need to use the coming months to prepare for 11 plus exam, building on their strengths and improving any areas of weakness you have identified.
11 Plus Mock Exams are the best preparation for the pressures of the real exam
There's no substitute for experience and without some kind of real world preparation, your child may become phased by the 11 Plus Exam when they come to site the real exam. Th 11+ Mock Exam is an ideal test for your child since it gives them the opportunity to go through the whole process of exam preparation – the anticipation, arriving on time, sitting the test in an exam setting and coming out the other side. This essential preparation means that when they actually sit the real 11 Plus Exam, they will have some idea of what to expect and how to cope with the different pressures they may face.
This isn't just theory either – we have seen first hand the benefits that 11+ Mock Exams give a child and the downside to not having this experience. These exams can be tiring and emotionally draining, and sometimes a child may have to sit more than one exam in a day, so of course there's a chance they will be tired and weary from the experience. The 11 plus mock exam helps ensure your child is used the process – the pressures, tiredness, frustrations, etc. – and this experience will stand them in good stead when the real exam comes!
Frequently asked questions about 11 Plus Mock Exams
How difficult is the 11 Plus exam?
The 11 Plus Exam pass mark is roughly 80% but can change from year to year, sometimes increasing as high as 90% at some schools. The best preparation for your child is to sit an 11+ mock exam or to take an 11 plus mock test paper, and follow that up with private tuition to address any shortcomings and areas for improvement.
When should I start preparing for 11 Plus?
In most cases, parents start preparing early – in fact, the earlier the better! We recommend starting 12 months before the 11 plus exam itself, ensuring your child has more than enough time to feel prepared instead of feeling rushed and leaving things to chance.
Is the 11+ mock test hard?
The 11 plus mock test can seem difficult, but it's better for your child to have that experience and as a result have some time to make improvements. Without this test, there's a danger that your child could go into the real exam potentially unprepared, either emotionally or intellectually.
Do bear in mind that if you only rely on the mock test, your child may suffer a lack of confidence if they perform below expectations, so we recommend supplementing their learning with private tuition. Within the context of this extra tuition and guidance, this will mean that rather than seeing the 11+ mock test as a daunting milestone than has the potential to derail their learning and development, it becomes a useful part of their preparatory plans and a valuable indicator of where they need to focus their energy to prepare for the real exam the following year.
Achieving Success Tutoring
FOR MORE INFORMATION OR TO ENROL YOUR CHILD
CALL 0121 769 2795
Course places are very limited, please contact us now to avoid disappointment
For more information or to enrol, contact us on 0121 769 2795