Achieving Success is an established and well respected online tutoring agency known for its first in class teaching online which is administered by our expert, accomplished online tutors. With the current COVID-19 situation, we have modified our coaching methods to administer online tuition and committed live online instruction for a cost-effective price, charged on a monthly basis.
For more information please contact a member of our team, and ensure a place for your child, but hurry, positions are being filled quickly!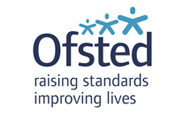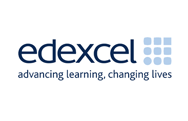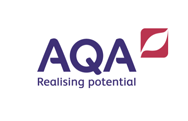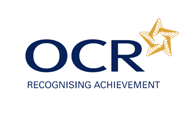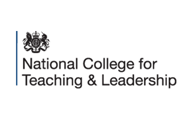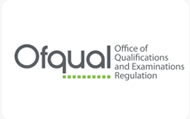 Year 7 and 8 Tuition (Key Stage 3)
Online English Lessons and Online Maths Lessons
The new secondary curriculum has demanded changes in the way pupils are prepared from the moment they join in year 7.The GCSE journey has essentially become a 5 year development of skill and knowledge culminating in the GCSE exams in year 11.
At Achieving Success, we recognise that specialist online English lessons and online Maths lessons will enable pupils to make sustained progress over a period of 5 years. With our specialist secondary team, we prepare our pupils in line with the new national curriculum specifications.
Well planned schemes of work, ably supported by outstanding teaching enables our pupils to make rapid progress across year 7 and year 8. We firmly believe that excellent online teaching and learning is the key for young people to make the progress they need in order to achieve outstanding grades.
Our OUTSTANDING RESULTs IN 2017
100% "EXPECTED " AND ABOVE SATS RESULTS
We are so proud of our Year 6 students for surpassing the national average in their SATs examinations. All students achieved "expected" or above, compared to the 61% average. We would like to extend some well-deserved congratulations to all of our students, and to our online tutoring team, for their hard work and deserved results.

40% "EXPECTED " IN SATS
Tutoring at Achieving Success is guaranteed to be a worthwhile investment for your child, positively impacting both their learning and their future. Testament to this are our 11 Plus exam "pass" rates, and that ten out of eleven students obtained a place in a grammar school in Birmingham.

GCSE – 100% GRADES 5 OR ABOVE IN ENGLISH AND MATHS
Our Year 10 and Year 11 students have received incredibly good GCSE results, with all learners achieving a "Grade 5" or above in both English and Maths. We can't wait to celebrate the successes of our thriving students, and our supportive online teaching team.
GCSE -2 PUPLIS ACHIEVE "GRADE 8" IN ENGLISH AND MATHS -PUTTING THEM IN THE TOP 2% OF THE COUNTRY
All of our students strive for success, and we are so excited by their consistent development and achievement. Two students are in the top 2% of the country because their English and Maths GCSEs achieved a "Grade 8". Another student in Year 10 achieved an outstanding "Grade 7" in English Literature.
Purpose built classrooms with great learning tools
Your child can really flourish in full classrooms with tools such as projectors, smartboards and whiteboards.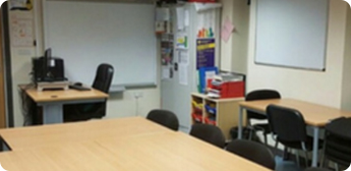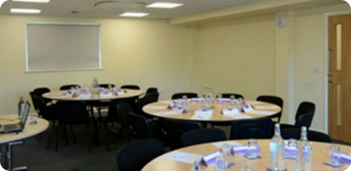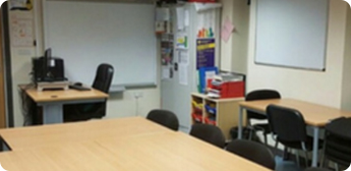 STEP – 1
Call us on
0121 769 2795

STEP – 2
Attend the free assessment
Every child takes a free assessment paper which gives us an indication of their ability.
Our team will then provide feedback to you as a parent informing you of our expectations and how we hope to develop your child.
The assessment day is also a great opportunity for you to come and see our facilities And meet the team.
And best of all  – it is totally free and their is no obligation to join!
Here are some frequently asked questions.
What are the days and timings?
Classes across all three centers are taught on Saturdays. We also offer Sunday classes in our Erdington center. Please contact us for specific timings for the classes of your choice.
What exam boards do you cover?
With such a vast array of teaching experience, we teach across all exam boards, for example AQA, Edexcel, OCR and others. We pride ourselves on being able to develop students regardless of the exam they are studying for.
What are class sizes?
Class sizes are no greater than 10 children per class. This enables us to focus on each child as an individual and ensure they receive a level of attention that is far beyond the school setting.
What is the process of joining?
The first stage of the enrolment process is to call us and speak to one of the team. This will allow us to answer any further questions you may have. We will then book your child in for an assessment. Once the assessment has been completed, we will provide feedback and expectations we have for your child in particular.
Finally, you can sign our Admission form and your child can then begin from the next week.
Who is teaching?
All of our teaching staff are fully qualified teachers who have years of experience in their subject material. They are all currently teachers, which means they have the most up-to-date knowledge of the curriculum they are teaching. Unlike other centers, we do not employ undergraduate teachers or even trainee teachers. This provides total piece of mind that your child is being taught by an expert.
How much does it cost?
Prices begin at £10 per hour and rise to £15 per hour for some courses. Please contact us to discuss prices in detail. There may be discounts available for multiple children from the same family.
What is the payment schedule?
Payments are made one month in the advance and are paid one month at a time. This means you pay for the entire month on the first Saturday of that month.
For example, if the first session is in January, you would pay for the month of January on the first session.
Do you set homework?
Every week, the teacher will set homework which will be relevant to the class material. In general, brighter pupils may be set additional homework to really help them develop.
Are the centers safe?
Every center is a purpose-built educational establishment that has all of the relevant health and safety policies in place. Students will also be supervised while they are in our care.
FEEDBACK FROM PARENTS
Don't just take our word for it. Here is some feedback from parents
who have trusted us with their children….
"There are quite a few tutoring centers to choose from but none of them offered my child tutoring from fully qualified teachers. I spoke with the curriculum director who was extremely helpful and answered all of my questions. My son is in the 11 plus group and has really come on leaps and bounds."
Michelle Smith
FEEDBACK FROM PARENTS
Don't just take our word for it. Here is some feedback from parents who have trusted us with their children….
"A breath of fresh air! Most of the other tutoring centers i spoke to had undergraduates teaching. This concerned me due to their lack of experience and understanding. I was also worried about the halls they were teaching in. However with Achieving Success i was so relieved that all teachers are fully qualified and the facilities are amazing!"
Ayah Rafique
FEEDBACK FROM PARENTS
Don't just take our word for it. Here is some feedback from parents who have trusted us with their children….
"My daughter is 8 years old so i was looking for someone to develop her from a young age with a view to entering her to a grammar school. She enjoys the small class sizes and enjoys going to the center every Saturday."
Zafreen Hussain
FEEDBACK FROM PARENTS
Don't just take our word for it. Here is some feedback from parents who have trusted us with their children….
"A really affordable service that does not sacrifice quality at all. In fact, having sent my 13 year old to several other centers, i can safely say Achieving Success stand head and shoulders above the others."
Tom Ewer
Why Choose Achieving Success?
Are you looking for an online tuition centre in Birmingham that provides a bespoke learning experience? At Achieving Success, our professionals provide your child with the support needed to exceed their potential. Whether your child needs online tuition for SATs, GCSEs, The 11 Plus or in general, we have the team for you.

Fully Qualified Teachers
Our teachers are fully qualified and have years of teaching experience within their chosen fields. When receiving online tuition from Achieving Success, your child can benefit from a wealth of knowledge and online teaching in accordance with standards of the national curriculum.

Latest Facilities
The Achieving Success tuition centres feature purpose built classrooms equipped with the latest educational technology. Your child is guaranteed a first rate education in pleasant surroundings.

Bespoke Material
As the national curriculum evolves, so does our syllabus. We are dedicated to ensuring your child reaches their true potential. Our bespoke programmes identify those areas where they may need help and we focus on these topics to develop their skills.
Safe And Secure
The safety and security of your child is a top priority for us. Our staff have been DBS checked and we have dedicated first aiders on site at all times. Our centres are built to conform to government standards and naturally feature the necessary fire exits and equipment.

Outstanding Results
Hoping to get a grammar school place for your child? At Achieving Success, our previous pupils have exceeded all national levels and many have achieved 100% pass rates, securing an offer from their desired school.

4 Centers Across Birmingham
Driving to an Achieving Success centre? Our sites in Erdington, Hodge Hill, Aston, Harborne, Small Heath and Kings Heath all have onsite parking. You'll find us conveniently placed within an easy commute of Birmingham and Solihull.
Achieving Success Tutoring
FOR MORE INFORMATION OR TO ENROL YOUR CHILD
CALL 0121 769 2795
Course places are very limited, please contact us now to avoid disappointment
For more information or to enrol, contact us on 0121 769 2795