THE BEST AND MOST TRUSTED TUTORING CENTERS IN BIRMINGHAM And SOLIHULL
WE DELIVER OUTSTANDING RESULTS
We work closely with students and their parents to allow every pupil to reach their maxium potential. Here are some of our great results from last year:
100%
"Expected" and above SATs results - compared to the national average of 61%. An outstanding achievement.
100%
All of our pupils in the 11 Plus class passed their Grammar School exams. A wonderful achievement by all involved.
100%
GCSE – 100% "Grade 5" in English and Maths. Another outstanding result that is far above the national average.
8
GCSE "Grade 8" – two pupils came in the top 2% of the country in English and Maths.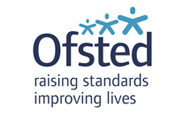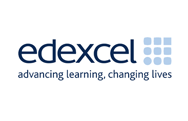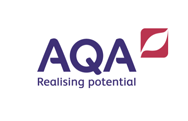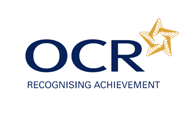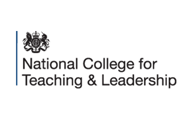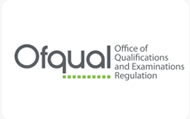 INTRODUCING OUR NEW
KINGS HEATH CENTRE
Hollybank Road, Birmingham B13 0RJ
Classes Begin September 2019 - Please Call Us On 0121-769-2795 To Book An Assessment




OUR TUTORING PROGRAMMES
With decades of collective tutoring experience, our professional online tutors can help your child reach their full potential and surpass their expectations. We pride ourselves on the excellent performance of our pupils on exam-day.

Online Year 1 to 2 Young Learners
A very unique and popular programme is the "Young Learners" programme. Often, children of a younger age are not given the attention they deserve, therefore they fail to reach their full potential. These online lessons give pupils a great head start allowing them to really flourish. With an excellent, immersive online experience, tailored to the needs of this age group, our online classes are really a must for children in Years 1 and 2.

Online 11 Plus Preparation (From Year 3 Onwards)
With the ever-changing nature of the educational system and schooling, why not provide your child with the best opportunity to earn their place at a high-achieving grammar school. Achieving Success combines a unique blend of online tutoring with modern teaching techniques to equip your child with the fundamental learnings and knowledge to pass the grammar test with flying colours. Our online tutors teach the core topics, however our primary focus is based on exam techniques and interpreting the wording of questions likely to be asked, so all bases are covered.

11 Plus Intensive Online Holiday Workshop
Are you concerned that your child is not proficient in the key content and skills needed for the 11 plus? Our online holiday programme provides a number of intensive 11 plus workshops taught by our expert subject specialists.

Online Year 3 to 6 Level Boosting
Our online primary level boosting programme encompasses the key learning objectives set out for these year groups. Additional online tutoring for "Level Boosting" will help the development of the necessary skills your child will require, at both primary and secondary level. This course, executed/taught by our expert online tutors, is also a great precursor to the 11 Plus Preparation course. Every pupil will be supported by their online tutor and sessions are recorded for revist purposes.
Online Year 7 to 8 Key Stage 3 - English & Maths
Both English and Maths are instructed with the aim of preparing our students for their journey into Year 11 and their GCSEs. Both subjects are taught by subject specialist teachers via our online platform, providing pupils with excellent standards of teaching. Often, teachers only scratch the surface of these topics due to a lack of time and resources; making our course crucial for those looking to build their child's foundation for excellent performance in the GCSE exams.
Online Year 6-Sats Master Classes
Whether you're looking to prepare your child for the independent grammar school exams or wanting to raise their standards of work for the SATS, our team of primary teaching specialists have designed a creative writing programme. Incorporating both advanced grammar rules and in-depth content writing, our online creative writing workshop really does foster pupils' imaginations, allowing them to express themselves whilst achieving top results.

Online Year 6 SATS Preparation
With recent changes having been made to the SATS tests, in order to surpass the national average, it is essential that you and your child understand the key assessment objectives required. Our comprehensive online programme incorporates meticulous teaching of English, Maths and Verbal Reasoning, as well as an in-depth practice of key vocabulary, enabling access to the SATS assessment papers.
Online Year 9 to 11 GCSE - English / Maths / Science
The journey to success in GCSE examinations requires an in-depth and holistic teaching strategy. At Achieving Success, we combine subject specialists and a wealth of teaching experience to ensure our pupils are adequately supported in their studies of English, Maths and Science via our online platform. With current changes to the national curriculum, our online tutors have the knowledge and ability to equip pupils with the required objectives to succeed at GCSE level.
GCSE Online Holiday Workshops
GCSE English, Maths and Science workshops provide the perfect opportunity for intensive study with our specialist online tutors. This equips pupils with key content and exam skill, often unavailable at school due to a lack of time or resources.

STEP - 1
Call us on
0121 769 2795

STEP - 2
Attend the free assessment
every child takes a free assessment paper which gives us an indication of their ability.our team will then provide feedback to you as a parent informing you of our expectations and how we hope to develop your child.
the assessment day is also a great opportunity for you come and see your facilities and meet the team  and best of all  - it is totally free and their is no obligation to join!




Here are some frequently asked questions
What are the days and timings?
Every Thursday from 5:30pm until 7:30pm
Where is it going to be held?
The midweek classes are held in our Erdington centre
Do you provide snacks / food?
No snacks are provided, although squash may be available. There is a cafeteria onsite.
What is the process of joining?
The first stage of the enrolment process is to call us and speak to one of the team. This will allow us to answer any further questions you may have. Once this done, you can attend the assessment day and then enrol from there.
How much does it cost?
There are three session types available.
Morning session only (3 hours) - £15 per day
Afternoon session only (3 hours) - £15 per day
Full day session (6 hours) - £25 per day (save £5 per day) 
Do you set homework?
There will be no homework for pupils on the holiday programme.
Why Choose Achieving Success?
As a leading online tutoring agency within the Manchester area, whether you are inquiring for help with GCSE Tutoring, SATS or Grammar School Tutoring in Birmingham – Achieving Success has the perfect programme for your child. All of our online lessons and tuition courses are tailored-made to suit the requirements of our pupils and are conducted by subject experts. Therefore, with our help, your child will be well equipped to reach their highest potential.
Certified Active Teachers
Administering Live Online Classes In Manchester
Every member of our staff is an active, highly-qualified teacher and many tutor in Manchester schools. With years of practice and training, our subject experts are experienced and competent in administering online lessons.

Safe, Secure Online Platform For Online Tutoring
Conducting classes through world-renowned platforms such as Zoom enables our teachers to engross pupils within their studies, and supply a safe and immersive online tuition experience.

Bespoke Material
Our syllabus is tailor-made to encompass and keep in line with the ever-changing requirements of the national curriculum, preparing students to succeed in their subjects. Our bespoke programmes uncover any topics that students may be struggling to get to grips with and help create a plan of action to tackle and overcome them. 
Still need help? Give us a call!
For any other questions, please call us on 0121 769 2795
Get in touch.
Say Hello!
To arrange a call-back with one of our team members, Please fill in the form below. Please ensure you complete the simple maths question so we know you're not a robot.
Achieving Success Tutoring
FOR MORE INFORMATION OR TO ENROL YOUR CHILD
CALL 0121 769 2795
Course places are very limited, please contact us now to avoid disappointment
For more information or to enrol, contact us on 0121 769 2795