Online Tutoring In GLASGOW
ESTEEMED AND TRUSTED ONLINE TUTORING AGENCY IN GLASGOW.
NOW OFFERING ONLINE TUTORING AND ONLINE LESSONS IN GLASGOW.
TRAINED ACADEMIC PROFESSIONALS TEACHING 

LIVE ONLINE LESSONS

IN GLASGOW.
At Achieving Success, our online tutors provide both students and their parents with a dedicated one-to-one approach, ensuring every pupil receives the highest level of teaching and attention to further their development. Please find our brilliant results from last year's students below:
100%
"Expected" and above SATs results – in comparison with the national average of 61%. This is an unbelievable accomplishment.
100%
All pupils gained a place at their grammar school of choice. A phenomenal achievement.
100%
GCSE – 100% received a 'Grade 5' in English and Maths GCSE, far surpassing the national average of Grades 3 and 4.
Top 2%
GCSE "Grade 8" – two pupils placed within the top 2% of the country in English and Maths.
All members of staff are fully-qualified, ensuring that your child receives online tutoring sessions that encompass the full breadth of the current national curriculum.
Unlike other agencies in Glasgow, we do not hire teachers in training or undergraduates, guaranteeing the level of quality and support your child receives is of expert status. 
Achieving Success
Online School
DAY
Saturday & Sunday

Saturday & Sunday

Saturday & Sunday

Saturday & Sunday

Saturday & Sunday

Saturday & Sunday

Saturday & Sunday

Saturday & Sunday
PROGRAMME
GCSE English

GCSE Maths

GCSE Science

KS3 Maths

KS3 English

Year 3 & 4 Primary

11 Plus

Year 5 & 6 Primary
TIME
10:00am to 11:30am

11:30am to 1:00pm

1:30pm to 3:30pm

10:00am to 11:30am

11:30am to 1:00pm

10:00am to 12:30pm

10:00am to 1:00pm

12:30pm to 3:00pm
During this time of uncertainty, many schools in Glasgow have taken the approach whereby students download and print off worksheets to complete.
However, we do not believe in doing things by halves or tolerate a lack of effort. Our immersive and interactive sessions will have your child engaging with the material in the most meaningful way, nurturing their analytical skills and providing the opportunity to ask those important questions. However, we would advise you to sign up as soon as possible and contact us, as spaces are limited!
Parent Testimonial
"It has been a pleasure taking my son Tanaka for lessons with Achieving success. They provide structured lessons for English and Maths and I have seen a massive improvement on my son's academic performance.
The teachers are great and always there to give you feedback if you need it. The Director is very approachable and ready to respond and make the kid's experience better.
I highly recommend Achieving Success for tuition lessons."
Virginia
Student Testimonial
"I have used Achieving Success and it is useful and I have been doing English and Maths. In Maths, I have been doing fractions, including adding fractions, and in English I have been doing find and copy questions and true or false questions and all sorts of stuff. I really like it and I have amazing teachers."
Tanaka
Parent Testimonial
"Dear Achieving Success Tutoring,
Jai Sekha achieved 220 which enables him to qualify for King Edwards Boys School. This is a wonderful achievement considering how late Jai joined the 11plus course. This result is a testimony to the hard work and dedication Achieving Success put in to support Jai. A truly remarkable effort on the 11plus teaching team."
Jai's Untie
Parent Testimonial
"Hi Achieving Success,
Mahiyudin Salad scored 241 on the 11plus exam, I can't tell you how happy I am. I can't thank the whole team enough. Mahiyudin really enjoyed each of his sessions and learnt more than I could have imagined. He has been offered a place at King Edwards Edgbaston. Thank you so much again for all of your hard work and outstanding teaching."
Mahiyudin Mum
Parent Testimonial
"Hi Achieving Success,
I wanted to share the brilliant news that Amatullah scored 230 on her 11 plus examination. This is a fantastic outcome and I want to congratulate the entire team on how hard they worked to support Amatuallah doing very well in her 11 plus exam. She has been offered Sutton Coldfield Grammar School which Amatuallah is really looking forward to."
Amatuallah's mum
Why Choose Achieving Success?
From 11 Plus tutoring,  GCSE tutoring and SATs to grammar school tutoring, we have the online course to suit your child's needs and ability. Achieving Success is a first-rate online tutoring agency with an ever-increasing presence in Glasgow. Our online classes and tutoring programs are bespoke to suit the requirements of our pupils and directed by our expert subject tutors. A dedicated learning experience coupled with a bespoke syllabus is a recipe for success. But don't just take our word for it, our results speak for themselves!
Certified Teachers
Conducting Live Online Lessons In Glasgow
Every member of staff is a fully-qualified and highly-trained professional and many have taught within the Glasgow area. With years of academic experience, our expert tutors are competent and confident in their ability to provide lessons of high quality.

Safe, Secure Online Platform For Online Tuition
Conducting lessons through the use of esteemed platforms, such as Zoom, allow our pupils to remain enthused and engaged with the material provided in a safe environment.

Tailor-made Syllabus Material
Our syllabus is ever-changing to keep in line with the changes made to the national curriculum, adequately preparing our pupils with the most up-to-date information. Our bespoke programmes are designed to identify pain points in your child's learning and provide them with the extra support needed to nurture their understanding of the topic material.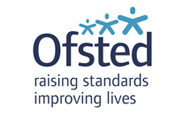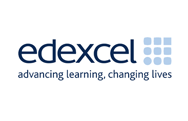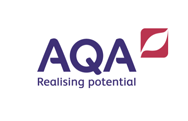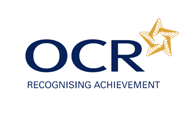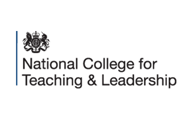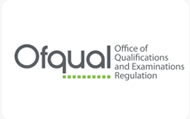 WE TEACH ON ZOOM – OFFERING:
HD Video & Audio
Superb clarity and quality for the administration of live classes online.
Enhanced Collaboration Features
The use of a digital whiteboard supplies our pupils with the chance to actively take part in lessons with their online maths tutor, experiencing real-time sums, calculations and explanations – almost as if they were in an actual classroom. 
Session Recording
Online lessons are available to be recorded either directly onto your computer or for access via the cloud, allowing your child to revisit previous lessons and brush up on their knowledge where necessary.
Safe And Encrypted Feed
Safeguarding our pupils is our number one priority. All of our online classes are end-to-end 256-bit encrypted to ensure your child's safety.










OUR ONLINE TUTORING PROGRAMMES IN GLASGOW
With a plethora of academic experience within our arsenal, our expert online tutors are able to develop your child's learning, helping to break through boundaries and fill gaps in their knowledge, improving confidence and driving results. Yearly exam day performances have always exceeded our expectations.

Online Year 1 to 2 Young Learners
The popular 'young learners' programme provides younger children with the dedicated support they need to develop and use throughout the course of their academic career. Our online lessons provide a brilliant grounding for learning, enabling children of all abilities to grow and develop at their own pace with ample support from their tutors.

Online 11 Plus Preparation (From Year 3 Onwards)
Teaching methods and syllabuses are always reviewed on a regular basis by the educational system. When applying for a place at your preferred grammar school, it is essential that your child is supported in the lead up to and throughout the entire process. Benefitting from a combination of expert teaching and immersive interactive sessions, your child will feel confident in their ability when undertaking their entrance exams. Our curriculum integrates core topics with the revision and study of exam techniques and the interpretation of questions, to cover all aspects of exam material.

11 Plus Intensive Online Holiday Workshop
Is your child prepared for their 11 Plus examinations? Our online intensive holiday programme is full of interactive and immersive workshops, delivered by our subject specialists, that are sure to get your child learning and ready for their 11 Plus exams.

Online Year 3 to 6 Level Boosting
Our online primary level boosting programme is geared towards ensuring your child has the skills needed to progress throughout both primary and secondary education. Administered by our subject specialists, this course is the perfect precursor to the 11 Plus Preparation course. Every child will receive the attention and support they need to excel.
Online Year 7 to 8 Key Stage 3 – English & Maths
Our English and Maths Key Stage 3 online classes are geared towards the passing of GCSE examinations. Conducted by our subject specialist experts, we provide an excellent grounding for their exams. Due to a lack of time and resources, only the bare bones of these topics are usually taught within schools, leaving students at a major disadvantage. As many key topics in both English and Maths cross over with other subjects, a firm understanding of these will help students excel in other subject matters.
Online Year 6-Sats Master Classes
Ensure your child is prepared for their entrance exams with our expertly crafted creative writing programme. Employing a mixture of advanced grammar rules and in-depth content writing, our writing workshop gets their creative juices flowing whilst also teaching your child how to properly construct an effective piece of writing.

Online Year 6 SATS Preparation
In order to achieve top results in the SATs, it is important that both you and your child understand the requirements, especially with the national curriculum being altered regularly. This online programme encompasses the tutoring of English, Maths and Verbal Reasoning as well as an in-depth understanding and application of vocabulary. We will prepare your child with the key topics and provide them with the support and engaging methodology to succeed.
Online Year 9 to 11 GCSE – English / Maths / Science
To enable our students to achieve top results in their GCSE examinations, our approach to online learning is in-depth and comprehensive. At Achieving Success, we create the perfect blend of high-quality teaching with a wealth of academic experience, enabling students to excel with confidence in their studies of English, Maths and Science. With recent alterations to the national curriculum, our online tutors have the proficiency to adequately prepare students for GCSE level success.
GCSE Online Holiday Workshops
Our online GCSE English, Maths and Science workshops pose a fantastic opportunity for students to get to grips with the material in an intensive capacity, enabling the achievement of maximum results with the aid of our specialist online tutors. Students are provided with core content and the development of writing techniques and exam skills. Those of which are often unavailable to pupils in a school setting as a result of deficient time and resources.

STEP – 1
Call us on
0121 769 2795

STEP – 2
Enrol and begin learning online
Every child completes an online assessment, free of charge, which provides our tutors with an indication of their ability.
Our specialists will then supply an evaluation – informing you, as a parent, of our predictions and how we hope to help your child grow.
And best of all – it is totally free and their is no obligation to join!
FEEDBACK FROM PARENTS
Don't just take our word for it. Here is some feedback from parents
who have trusted us with their children….
"There are quite a few tutoring centers to choose from but none of them offered my child tutoring from fully qualified teachers. I spoke with the curriculum director who was extremely helpful and answered all of my questions. My son is in the 11 plus group and has really come on leaps and bounds."
Michelle Smith
FEEDBACK FROM PARENTS
Don't just take our word for it. Here is some feedback from parents who have trusted us with their children….
"A breath of fresh air! Most of the other tutoring centers i spoke to had undergraduates teaching. This concerned me due to their lack of experience and understanding. I was also worried about the halls they were teaching in. However with Achieving Success i was so relieved that all teachers are fully qualified and the facilities are amazing!"
Ayah Rafique
FEEDBACK FROM PARENTS
Don't just take our word for it. Here is some feedback from parents who have trusted us with their children….
"My daughter is 8 years old so i was looking for someone to develop her from a young age with a view to entering her to a grammar school. She enjoys the small class sizes and enjoys going to the center every Saturday."
Zafreen Hussain
FEEDBACK FROM PARENTS
Don't just take our word for it. Here is some feedback from parents who have trusted us with their children….
"A really affordable service that does not sacrifice quality at all. In fact, having sent my 13 year old to several other centers, i can safely say Achieving Success stand head and shoulders above the others."
Tom Ewer
How Can Achieving Success Help You?
Are you looking for an online tuition course suited to your child's abilities and based in Glasgow? At Achieving Success, our expert online tutors are specialists in their subject matter and provide a dedicated, tailor-made, engaging and unrivalled learning experience. Watch your child flourish and exceed their expectations with our specialist online tutoring.
Please contact Achieving Success to arrange a free assessment or discuss your requirements with a member of our friendly team today on 01217692795.
Still need help? Give us a call!
For any other questions, please call us on 0121 769 2795
Get in touch.
Say Hello!
To arrange a call-back with one of our team members, Please fill in the form below. Please ensure you complete the simple maths question so we know you're not a robot.